Paul Brookes
Editor, writer and publisher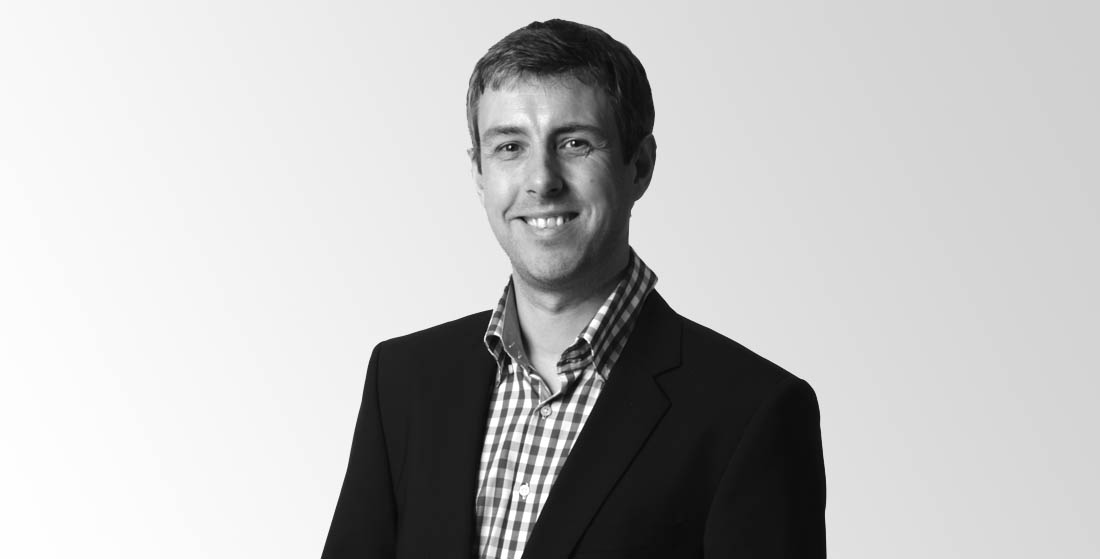 I am an experienced writer, editor and publisher, based in Munich, with particular experience in science, health and software. Over the past fourteen years I have held several senior editorial positions. My key strengths are:
The ability to oversee and participate in the entire publishing process, from commission or brief, through to editing and design, and to the final printed page or website
A clear and concise writing style, with an emphasis on plain English
Excellent knowledge of biological sciences, health, medicine and technology
A facility to communicate to all audiences, from academics to non-specialist readers. I have particular experience of explaining technical concepts to a lay audience
An advocate of good design and usability, coupled with practical experience of creating print and web projects
Technical knowledge of electronic publishing software and methods.
Employment history
| | |
| --- | --- |
| Aug 17 – currently | Technical writer, Thermo Fisher Scientific, Dornierstraße 4, 82110 Germering |
| Dec 08 – Dec 16 | Technical author, Definiens AG, Bernhard-Wicki-Straße 5, 80636 München |
| Dec 04 – Dec 08 | Publications editor, National Treatment Agency for Substance Misuse, Hercules House, London SE1 7DU |
| Oct 03 – May 04 | Editor, Commonwealth Business Publications, Mermaid House, 2 Puddle Dock, London EC4V 3DS |
| Jul 02 – Jun 03 | Managing editor, Kensington Publications Ltd, New Hibernia House, Winchester Walk, London SE1 9AG |
| Oct 01 – Mar 02 | Editor, Dr Foster Ltd, Sir John Lyon House, 5 High Timber Street, London EC4V 3NX |
| Jun 98 – Mar 00 | Commissioning editor, Midsummer Books, Winslow Road, London W6 9SF |
| Jul 97 – May 98 | Assistant editor, Thomson Science & Professional, 2–6 Boundary Row, London SE1 8HN |
| Nov 94 – Jul 97 | Freelance desktop publisher |
| Sep 92 – Sep 94 | Research assistant, University College & Middlesex Schools of Medicine, London WC1E 6HX |
Click on an image to download the file.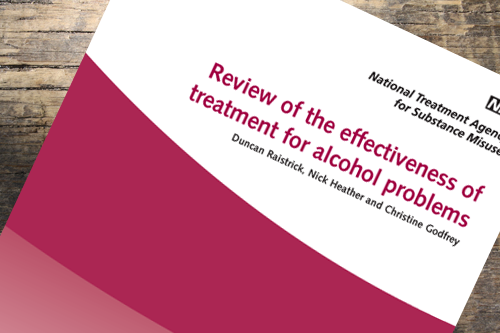 Review of the Effectiveness of Treatment for Alcohol Problems
An academic literature review of the evidence base on treating problem drinkers. Project management of a comprehensive (120,000 word) book written by three eminent authors. Editing of all copy for consistency, readability and grammar. Typesetting and print management.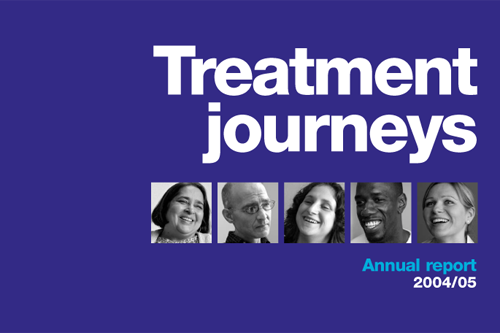 Treatment Journeys
Annual report of the National Treatment Agency for Substance Misuse. Recruitment and briefing of external design agency and approval of design concepts. Supervising a freelance photographer. Interviewing drug treatment professionals and service users, in addition to writing all copy, in the light of the politically sensitive subject matter.Treatment Journeys was the winner of Lexus's Annual Report and PCT Prospectus Award in its category.
+49 (0)176 6264 7589
pabrookes